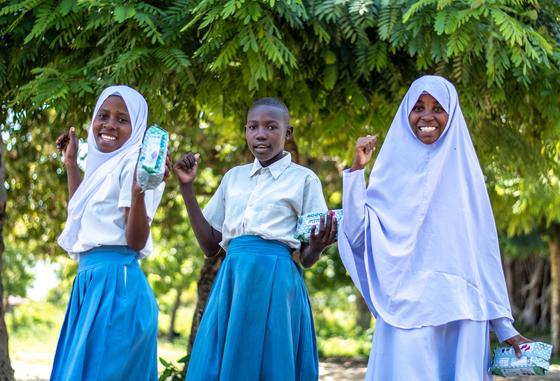 Improving menstruation hygiene management and sanitation conditions in Tanzanian schools
Foundation news
27 Mar 2023
Improving menstruation hygiene management and sanitation conditions in Tanzanian schools
Since December 2022, the Alstom Foundation has partnered with the NGO AMREF Salud Africa to reduce school dropout rates among young girls in the region of Mwanza, Tanzania. The arrival of the first menstruation in Mwanza means, in many cases, dropping out of school due to the lack of infrastructures and sanitary materials.
In Tanzania, 48% of girls miss school because of menstruation, which has a negative impact on their school performance. As a result, only 74.6% of girls access secondary school compared to 84.5% of boys. Girls' menstruation cycles should not stop them from enjoying their rights. Let's take action to ensure menstruation is not a barrier for any woman or girl!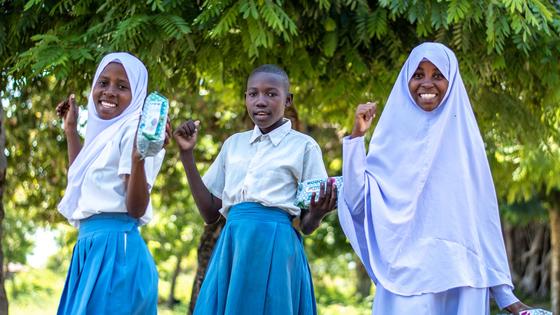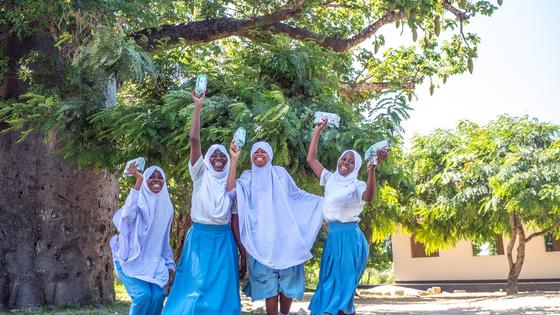 The Alstom Foundation has provided funds to improve menstruation hygiene management and sanitation conditions for 3,035 girls in five public schools in the town of Mwanza. The main objectives of the project include girl-friendly sanitation infrastructures, public acceptance of menstruation and improved school capabilities for good practices.
The project promotes the human right to water and sanitation and aims to guarantee the rights of the school population in the city of Mwanza to menstrual hygiene management and inclusive sanitation.
Work will be done on improving the availability, access and quality of sanitation infrastructures, while respecting the specific needs of school girls for proper menstrual hygiene management. It will also work on improving the acceptability of menstruation by the public and the capacities of the school community and its involvement to implement proper menstrual hygiene management practices.
The project also involves sanitation maintenance, waste management, trainings and awareness sessions.