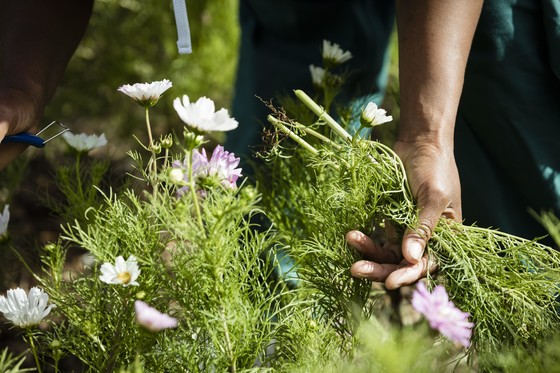 Fleurs d'Halage: Growing flowers to create jobs and biodiversity in France
Foundation news
06 Apr 2021
Fleurs d'Halage: Growing flowers to create jobs and biodiversity in France
In 2019, we started to support Fleurs d'Halage, an innovative project led by our partner Halage Association, to develop social and professional integration through flower production in L'Île-Saint-Denis, an underprivileged area close to Saint-Ouen in France. Phase 1 of this initiative has now ended, and the Alstom Foundation is proud to highlight the positive impacts that were generated in 2020.
With a strong social focus, the project has enabled Fleurs d'Halage to recruit 16 people that were trained in urban horticulture and reach the 100% employment target. As for the environment, flowers covering 5400 m² including a 1600 m² greenhouse, were naturally grown on sterile and polluted soil. This effort has largely contributed to recreating healthy soil and fostering biodiversity within the area. 
Today, more than 100,000 flowers have grown and the project is economically viable. These flowers have been successfully sold to the flower industry through a local and responsible network of 40 professionals ranging from flower shops to hotels and venues, among others. Several new dimensions to this project are expected to develop in the coming months and years, to which the Alstom Foundation will pay close attention.