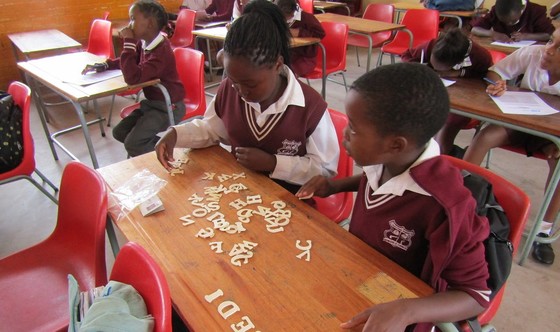 Developing after school and life skills in South Africa
For the second year, the "After school and life skills" project with our partner FXB has been successfully implemented in 2 South African primary schools despite the challenging Covid-19 context. This development program in Nigel supports vulnerable children affected and/or infected by AIDS to improve their school performance and to acquire basic skills, while addressing the youth mental distress. Beyond the educational, nutritional and recreational support, significant educational resources are provided. These are especially oriented towards community through awareness on children's rights, sexual abuse and violence, or self-respect and respect for others.
During 2020, 200 children received an academic support, as well as school material and career guidance. They also benefitted from 8803 meals served and 8 trainings held on nutrition/balanced diet. The project team managed 720 home visits, 219 individual psychological sessions and 51 group sessions. A number of life skills were also addressed through sessions on prevention of HIV/AIDS, self-development, reproductive health, financial literacy, including 21 discussions held on environment & hygiene, and other important issues. The Alstom Foundation looks forward to pursuing the good work through the Phase 3 of this project to be conducted in 2021.