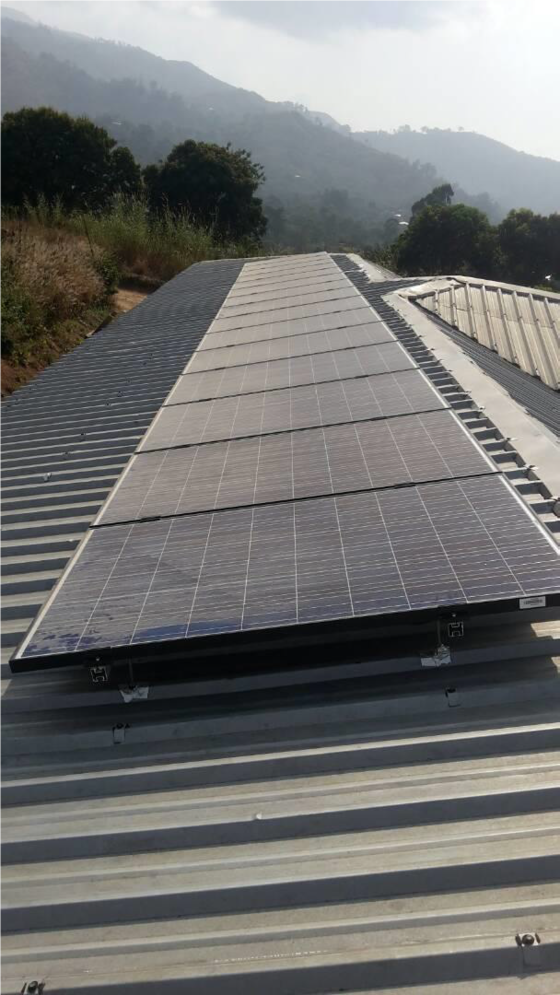 Cameroon: Lighting up homes
Ranked 153 out of 187 countries on UNDP's HDI list (2016), Cameroon is home to one of the most deprived populations in Africa and in the world.
In a country where only 40 % of urban and 10% of rural population enjoys electricity – interrupted by frequent power cuts – lack of access to energy translates directly into lack of basic human rights such as education and health.  Besides severely stunting the growth of human capital formation by limiting the number of hours people can study or work, lack of electricity also has serious repercussions on the environment.
According to ADEID, a local NGO working on the ground, "Each household in the village uses at least 6 litres of kerosene in a month, that means each household is releasing 0.01542 tons of carbon dioxide in that period. Using electricity generated by solar power would help in reducing people's dependence on kerosene and lower the village's carbon footprint."
Rural Cameroon is tired of being in the dark. In order to take decisive action to turn around this narrative and light up and power Cameroon, in 2013 Alstom Foundation made a grant to ADEID, to electrify Chomba village in the English speaking North-Western part of the country.
After installation of a small hydropower plant was ruled out as infeasible for being too far away, Alstom Foundation called on Electriciens sans Frontier (ESF) to power the village using solar energy. Energy needs of the village were evaluated by ESF, and it was decided that electrification of the village's health center and the isolated compounds populated by old people at the foot of the hills would take priority. 15 high-tech solar panels were installed at the roof the health center and over 270 inhabitants of the isolated compounds received 100 potable solar lamps to light up their premises and charge small devices such as cellphones. Two separate autonomous solar kits were installed to power the lamps and the phones and a small fee-collecting regime was established to pay for the replacement and upkeep of the equipment.
In the words of an administrative personnel at the health center, "Before, our medical equipment routinely suffered damage because of erratic electricity supply from private sources. There was no provision of lighting up the delivery room or the treatment room. Now, we are open for longer hours and can perform surgeries and deliveries in the night. We possess the infrastructure to support a larger staff body and can accommodate more patients. They even provided us with equipment such as sterilizer and a cold storage device to keep vaccines."