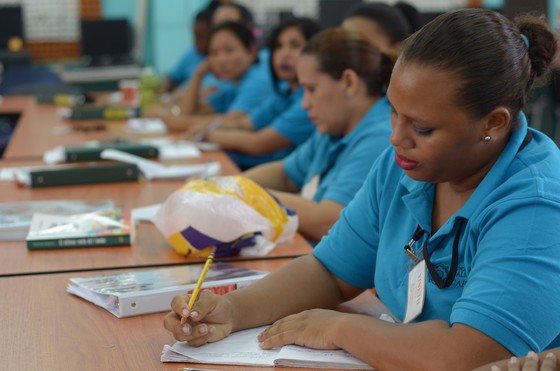 Soft and technical skills training for at risk women in Panama
The Alstom Foundation and its partner Fundacion Calicanto have trained women in Panama City, West Panama and the Colon Province since November 2019, through the execution of four CAPTA programs. CAPTA is a soft and technical skills training program helping at risk women overcome their fears, problematic situations and/or obstacles to become empowered, independent individuals and workers who contribute to society. The main goal of the program is to assist women in achieving social, human and vocational empowerment, so that they can incorporate themselves into economic activities.
Despite the challenging pandemic context, 113 women were trained and successfully graduated from the program. These beneficiaries were mostly adult women who had not completed elementary or high school studies, were unemployed and had been exposed to physical or psychological violence.
744
hours of soft skills development & workshops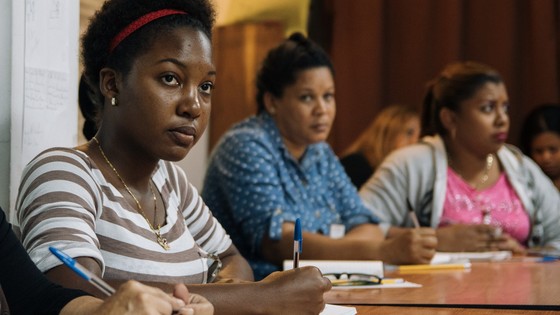 Each CAPTA course required a total of 17 weeks of implementation including activities such as recruitment, training, evaluation and monitoring. The training was executed through 30 different modules distributed in three themes including psychosocial development, employability & entrepreneurship and vocational development. In total 744 hours of soft skills development and workshops were provided, as well as 496 hours dedicated to individual psychological therapy.
Two trainings with Alstom volunteers were also organised in April 2021, which supported 75 women and focused on their entrepreneurial projects. The trainings helped guide them with tools and information on how to deal with business and industrial protocols in the COVID-19 context. These 113 women are now part of a network of over 1,600 CAPTA graduates that have been empowered since the program was consolidated in 2011. Ninety percent of these new graduates now have a strong desire to continue their development and growth, and we wish them all the best!