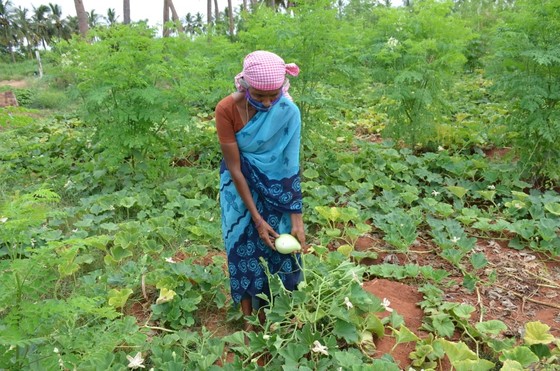 Water for Life: Integrated Water Management Program in India
With two-thirds of India's cultivated land being irrigated only by monsoons and severe drought which occurs more frequently, water resource management has become crucial for improving the agricultural production of the Dalit & tribal populations living below the poverty line. The Alstom Foundation and its partner Objectif France Inde (OFI) have finalised Phase 1 of their Water for Life project focusing on water management in Tamil Nadu (South India). It consisted in the rehabilitation of four hydraulic infrastructures as well as the creation of a sustainable ecosystem, enabling them to grow cultivable areas, to ensure food safety, jobs and overall autonomy.
100
trainings on agricultural eco-friendly activities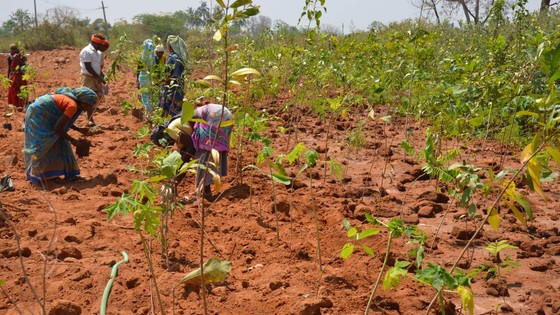 In 2020, the program allowed 854 farmers from 13 villages to benefit from the rehabilitated infrastructures in order to have decent access to water for agriculture and sanitation use. 100 of them received trainings on agricultural eco-friendly activities, and four Resource Management Committees were created to ensure best practices in water management including the maintenance of the rehabilitated structures. Two vermicompost units were created in the villages of Kanakkapillaiyur and Rangapalayam – the produced compost was used to grow 5000 saplings that were planted after being nursed, right before the monsoon in September.
Finally the project also contributed to women empowerment with 568 women benefitting from 50 self-help groups including personal development, health and hygiene, literacy, and professional inclusion through entrepreneurship and microcredit to develop economic activities (agriculture or food-related fields). Phase 2 of the project started earlier this year and we look forward to following the economic development in this region.