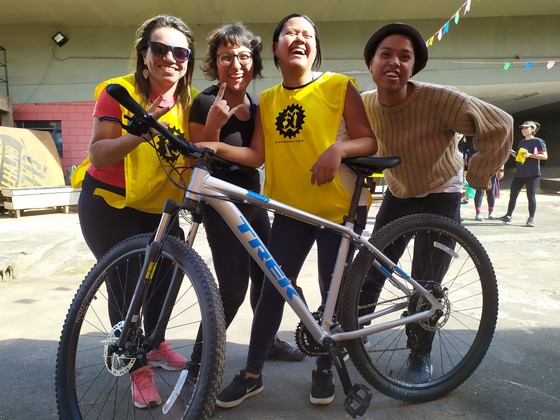 Viver de Bike: Fostering entrepreneurship in Brazil
The Viver de Bike project in Brazil with Aromeiazero has been successfully completed in 2019. Viver de Bike is a 60-hour training course of bike mechanics and entrepreneurship that aims to support unemployed and underprivileged people to generate income through opportunities in the economic complex of the bicycle.
The bicycle can be a powerful tool to address the current high unemployment rates in Brazil, reaching up to 13% and in particular amongst the youth (up to 26%). It represents an affordable and simple way to strenghten local economies and is the main tool for many many sustainable economic activities: from bike deliveries to bike tourism to the manufacturing of customized bike accessories.
In 2019, the Viver de Bike training was successfully offered to 6 cohorts, including 6 bikes rides, 6 open classes and 3 festivals. The project team was also able to promote 3 courses on "How to open your own bicycle business" in partnership with Besouro, a renowned agency for social development through entrepreneurship. What's more, 9 students were nominated for internships at Park Tool - an international school of professional bike mechanics; and expanded our partnerships for employment.
With over 1,000 applicants for the training, 227 attendees at the open classes, and around 1,400 participants at the Viver de Bike Festivals where bicycles were repaired for free, the project has known significant growth and we are proud of this success!