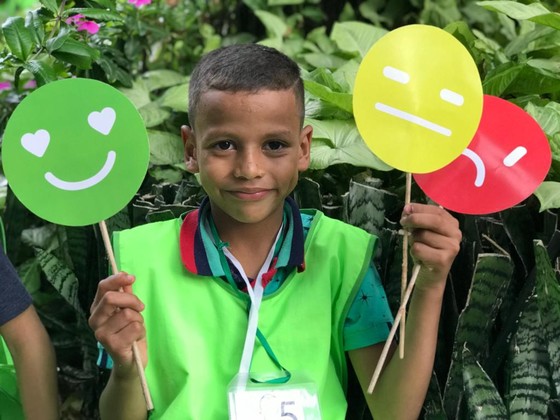 The Small Steps Forward Project takes some big steps in Colombia
In September 2018, the Alstom Foundation selected the Small Steps Forward Project in Medellin, Colombia for funding. The project, being delivered by the NGOs Walk21 and Funda Peaton, aims to identify and rectify locations, in part of the city called la Candelaria, which are dangerous for children to go on foot.
In recent weeks the NGOs have been meeting with the community directly; leading a 2 day workshop in the City to broker a new relationship between the advocates and the politicians; and securing the support of the relevant Authorities to implement investment in response to what the children said they needed. Although only 500m from the Mayor's office, the area is known for drug dealers and prostitution and is therefore not a neighbourhood that the administration wanted to be seen supporting or investing in.  The project has identified 2,000 children living in this neighbourhood - many too afraid to go out and others disproportionately the victims of crime and traffic fatalities.  50 children worked with the NGOs to provide the data to map the neighbourhood. Solutions (e.g. infrastructural changes; lighting enhancement; speed restrictions etc.) for the hot spots have been discussed with the Authorities. The Mayor is now investing in the future of the children and has diverted money from other budgets to help them. The local community is thrilled at this, to the extent that it organised a spontaneous party when the works started! 
Once all the changes have been implemented, the next stage will be to evaluate the impact and effectiveness of the measures taken.
The project should conclude before the end of 2019.