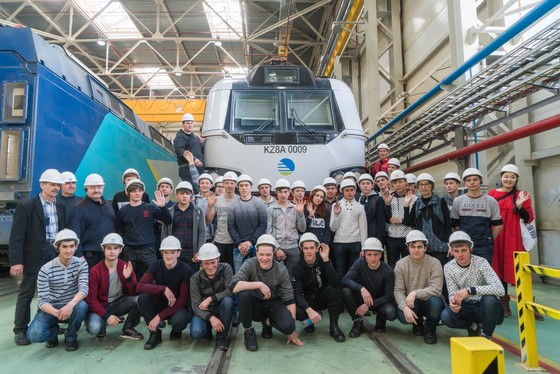 Kazakhstan - Building future technicians
As part of the Alstom Foundation's "Building future technicians" project in Kazakhstan, 40 college students and teachers from the Atbasar Agrotechnical College have visited the EKZ joint venture in Astana. During their visit, the students were able to learn about  about Alstom, ongoing projects in Kazakhstan, EKZ's activities and career opportunities for future welders.
About the project
Alstom in partnership with Eurasia Foundation of Central Asia (EFCA) have come together to help improve career opportunities for students in the Agrotechnical College in Atbasar. During the project, Alstom employees will meet with teachers and students of the Atbasar College to give them insights on latest industry trends. The EFCA would also organize a 2-week long qualification strengthening classes for teachers, conducted by Kazakhstan Welding Association, in partnership with large industrial companies. Teachers would then conduct training sessions for teachers from other vocational technical schools to ensure knowledge transfer.